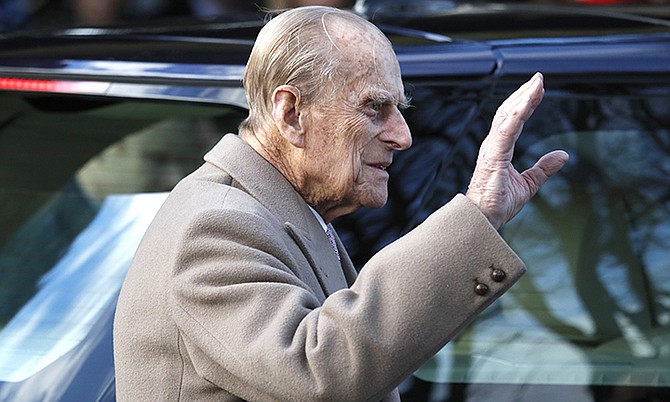 Buckingham Palace says Prince Philip (pictured) the husband of Queen Elizabeth II, had been in a traffic accident and is not injured. The palace said the accident happened Thursday afternoon near the Queen's country residence in Sandringham in eastern England. (AP Photo/Kirsty Wigglesworth, file)
Stories this photo appears in:

LONDON (AP) — Buckingham Palace says the 97-year-old husband of Britain's Queen Elizabeth II, Prince Philip, has been in a car accident but wasn't injured.