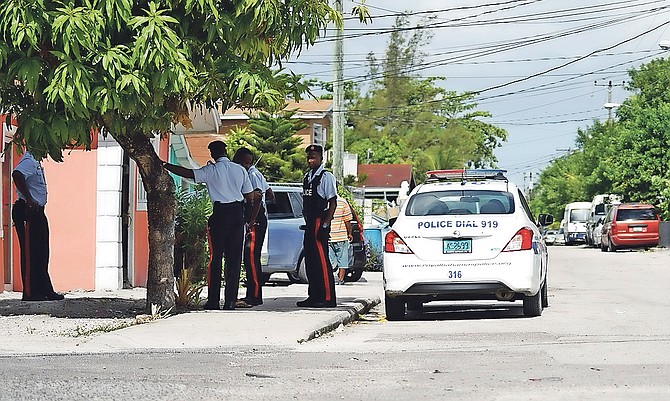 Police conduct door-to-door enquiries in Montel Heights on Sunday. Photo: Terrel W Carey/Tribune staff
Stories this photo appears in:

Following the shooting of 15 people at a party in Montel Heights where the intended target ran into the crowd, the Commissioner of Police said: "I feel safe and I think you feel safe." This is a puzzling statement, particularly given the incident being discussed.

FIFTEEN people were shot early yesterday morning in Montel Heights during a birthday celebration that turned into a nightmare.