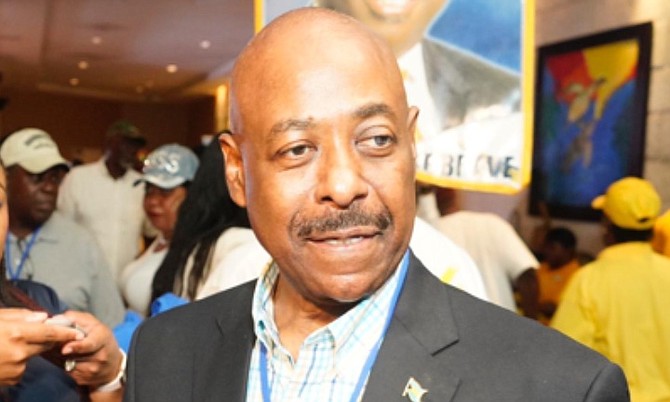 Obie Wilchcombe. (File photo)
Stories this photo appears in:
AFTER winning the runoff at the branch level, the PLP's West Grand Bahama Branch believes former West End and Bimini MP Obie Wilchcombe will also come out ahead in the Bimini runoff tonight.
FORMER Tourism Minister Obie Wilchcombe connected Health Minister Dr Duane Sands with the Americans who brought test kit swabs to the country last week and were controversially allowed to quarantine at their home afterwards.

LESLIE Miller says he supported Obie Wilchcombe in last week's PLP chairmanship contest because he believes Mr Wilchcombe would look out for past candidates who feel neglected and shut out from seeking nominations in 2022.
OBIE Wilchcombe says he will "absolutely" continue to vie for the Progressive Liberal Party's nomination in West Grand Bahama and Bimini despite losing the chairmanship race to Fred Mitchell on Friday.