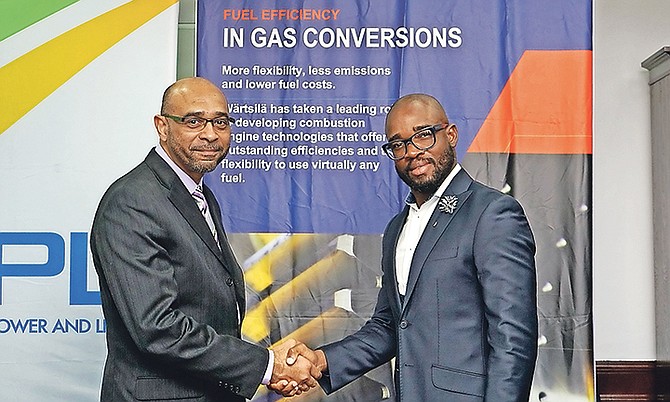 BPL CEO Whitney Heastie and Edmund Phillips, Business Development Manager at Wärtsilä. Photo: Terrel W. Carey Sr/Tribune staff
Stories this photo appears in:

Bahamas Power & Light (BPL) will likely take an equity ownership interest in Shell's new power plant in return for its $95m emergency generation investment, it was revealed yesterday.

WHEN Finnish group Wärtsilä completes installation of a new electricity plant at Clifton Pier, Bahamas Power and Light Company Ltd would have ended the expensive practice of rental generators and "drastically" decreased the fuel surcharge on consumer's monthly bills.

BAHAMAS Power & Light (BPL) executives yesterday brushed off questions about their "game plan" as they moved to "fast track" the $95m installation of 132 megawatts (MW) in new power generation.