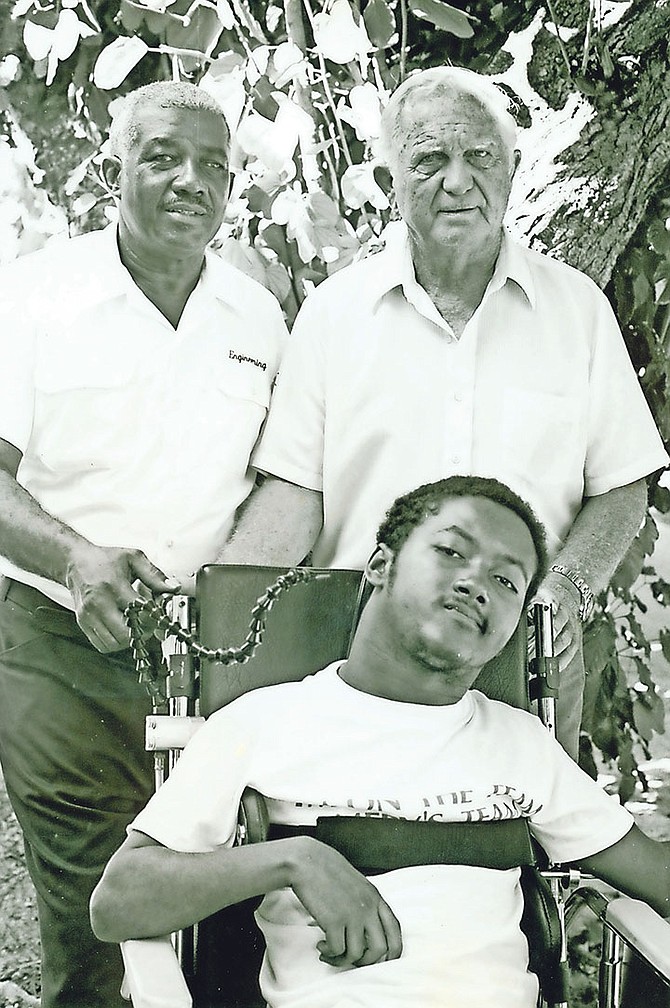 Michael Wells with his father Roderick and the late Sir Durward Knowles.
Stories this photo appears in:
In everyone's life, there is someone who changes you. For me it was Michael Wells. Michael was born with cerebral palsy, the result of a breach birth. No one expected him to live past the age of 20. In June, I helped him celebrate his 53rd birthday.