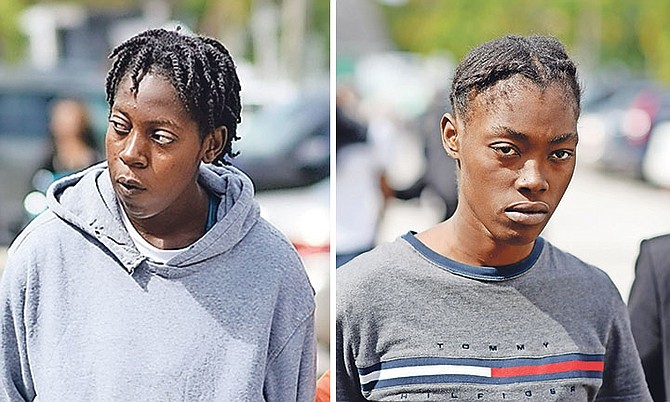 Zaria Burrows and Dervinique Edwards at an earlier court appearance.
Stories this photo appears in:
A young mother burst into tears and fell to the floor in court in despair yesterday after she and her friend were unanimously convicted of murdering teenage mother Breanna Mackey two years ago.
TWO women opted to remain silent yesterday to allegations that two years ago they murdered teenage mother Breanna Mackey in an argument over an $80 smartphone.
A janitor and her friend both told police they did not know teenage mother Breanna Mackey was being stabbed to death by their other friend until it was too late, jurors heard yesterday.