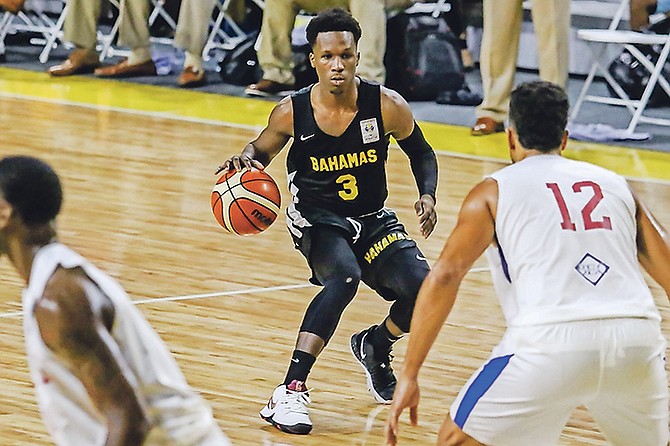 Dominick Bridgewater
Stories this photo appears in:

DOMINICK Bridgewater continues to climb the pro basketball ladder in France and was promoted for the upcoming season. Bridgewater, a member of the For-Sur-Mer Provence Byers Club, was placed on loan to Sapela Basket 13 of France's Nationale Masculine

IT has been a seamless transition to the professional level for Dominick Bridgewater in France and, with a promising start to his second season in the under-21 ranks, appears ready for the call up to the A roster. Bridgewater has been dominating the

DOMINICK Bridgewater continues to progress in the FOS Provence Basketball Byers Club.