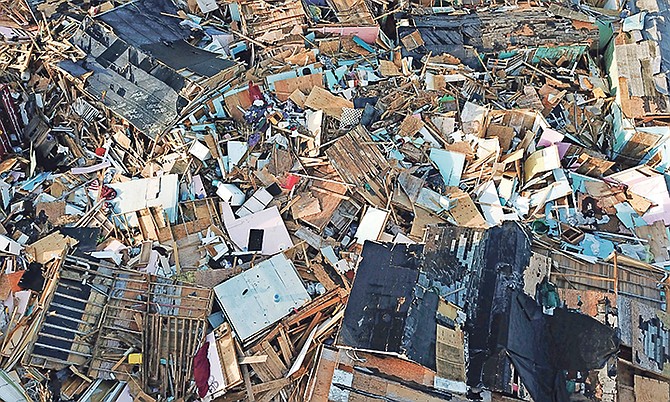 Homes in ruins in The Mudd after Hurricane Dorian – pictured in October.
Photo: Fernando Llano/AP
Stories this photo appears in:

POLICE in Abaco have recovered two bodies in the Mudd, bringing the official death toll from Hurricane Dorian to 69. In a statement, the National Emergency Management Agency (NEMA) said one body was found on November 8 and the other on November 14.