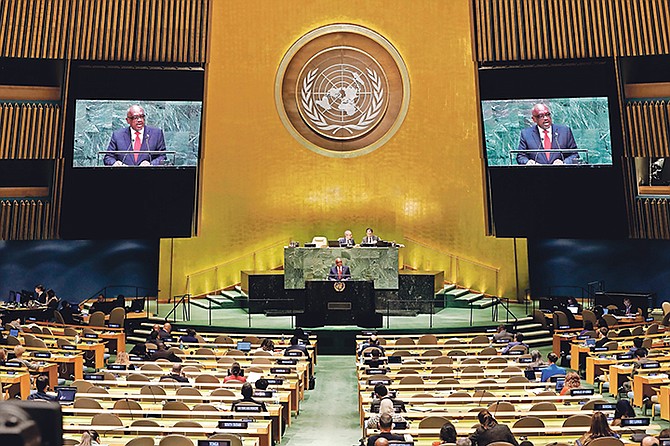 Prime Minister Dr Hubert Minnis addresses the 74th session of the United Nations General Assembly. (Photo: Richard Drew/AP)
Stories this photo appears in:

IN the wake of Hurricane Dorian, The Bahamas has become the latest example for climate change activists as they ramp up the fight. Stunned by the realisation of how vulnerable we actually are to the threat of climate change, the government, still dizzied by the severe impact of the storm, is trying to gain its balance.