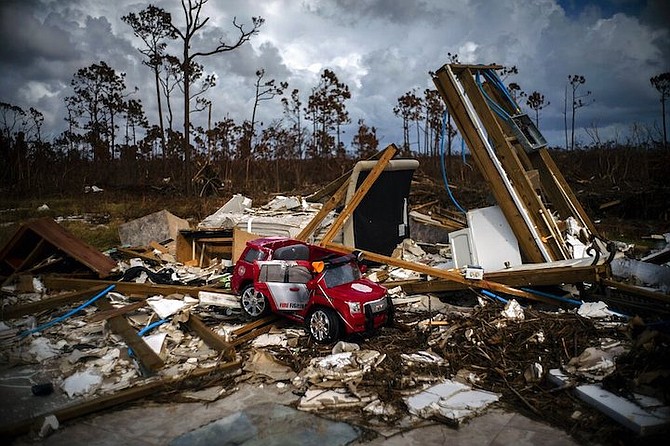 Devastation in Grand Bahama after Hurricane Dorian, pictured in September. (AP Photo/Ramon Espinosa)
Stories this photo appears in:

ONE of the best things about a new year is that it serves as a reset to the year before. We entered 2019 optimistic for an economic turnaround marked by a record year in tourism, and hopeful that our streets would be safer after experiencing the lowest murder rate in years.

HURRICANE Dorian brought on a "new phenomena" for Grand Bahama and the northern Bahamas, according to Assistant Commissioner of Police Samuel Butler who admits having to abandon their pre-storm police plans in order to save lives. He said that nothi