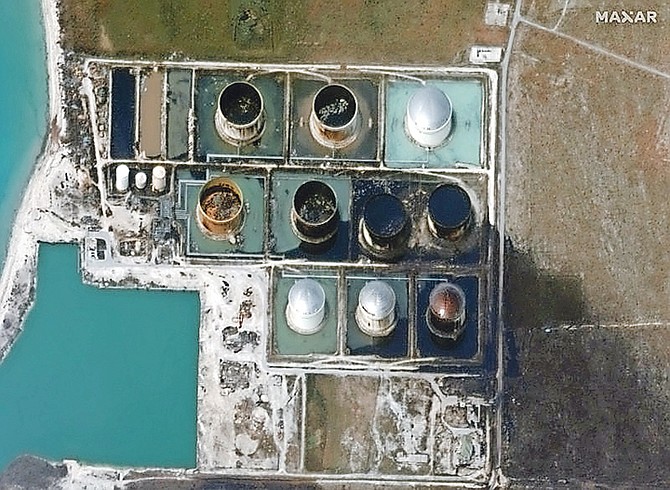 THE oil on the land around the Equinor facility after Hurricane Dorian.
Stories this photo appears in:

RECOVERY efforts to contain the oil spill at Equinor's facility in Grand Bahama are now "in full swing," Environment Minister Romauld Ferreira said yesterday."The relief boat has arrived in Grand Bahama. The clean-up crew has arrived. They have dispa

EQUINOR, formerly Statoil, operates the old Burmah Oil storage facility at South Riding Point in East Grand Bahama.