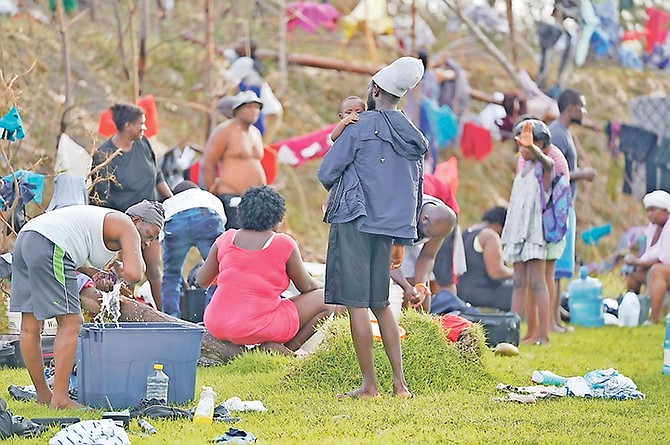 Residents from The Mudd cleaning clothes outside the Bahamas Government Complex.
Photo: Terrel W. Carey Sr/Tribune Staff
Stories this photo appears in:

JUST over two weeks ago, the islands and cays of Abaco and Grand Bahama were devastated by the ruthless winds and rain of Category 5 Hurricane Dorian. Left in its trail of destruction, the stench of death and loss still permeates the air of two jewels in the crown of The Bahamas – completely altering the picturesque landscape of the treasured Bahama islands.