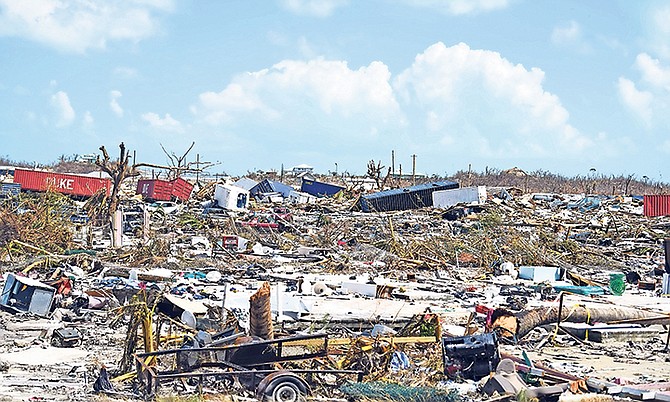 Damage in Abaco in the aftermath of Hurricane Dorian. As the questions are asked as to how to deal with the prospect of future hurricanes, one solution can be acted upon by each of us - simply to eat less meat. Photo: Shawn Hanna/Tribune Staff
Stories this photo appears in:

IT'S the stuff of apocalyptic movies.