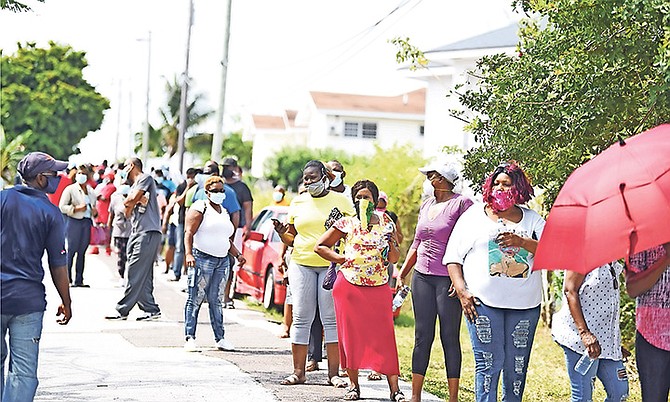 Scores of hotel union members stood in long lines outside the union headquarters on Monday to receive food vouchers. Photo: Shawn Hanna/Tribune Staff
Stories this photo appears in:
Over the past few days I have been having conversations with people about the COVID crisis, the responses of different governments and the reactions of the public. I have been interested in the thoughts of artists, activists, educators, students and members of the press. There is one question I keep asking – what is your hope for when things change? Some answers are personal and some are broader and more inclusive.