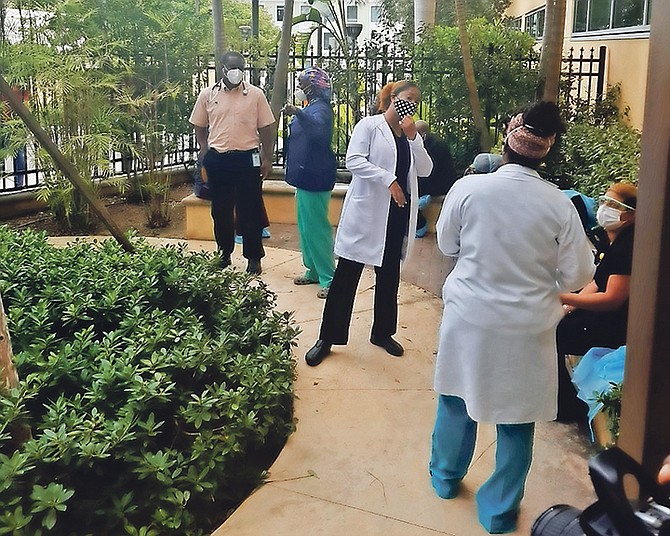 Staff outside of PMH on Tuesday.
Stories this photo appears in:

AFTER several doctors and nurses at Princess Margaret Hospital walked off the job due to COVID-19 safety concerns, the Public Hospitals Authority yesterday admitted the facility has remained challenged due to the influx of suspected COVID-19 patients presenting at its A&E Department.

WITH the situation at Princess Margaret Hospital at "a boiling point", doctors and nurses yesterday called on health officials to implement the "necessary protocols" to better protect workers amid safety concerns at the hospital about the COVID-19 threat.