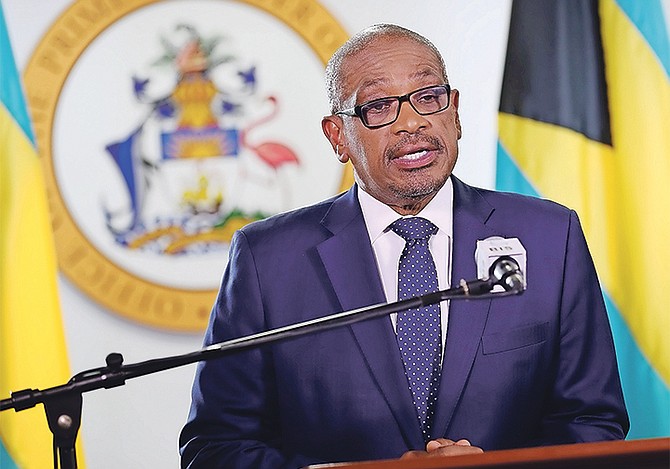 Prime Minister Dr Hubert Minnis speaking Monday.
Photo: Patrick Hanna/BIS
Stories this photo appears in:

Last week, the Prime Minister announced a seven-day lockdown to start immediately due to the rise in COVID-19 cases. The next day, he reversed the decision because, as should have been obvious, people were not prepared for it. He said various business could operate "until further notice", but never gave any indication of plans to announce another lockdown.

AS he announced that most businesses in New Providence will be allowed to reopen on August 31, Prime Minister Dr Hubert Minnis said new COVID-19 data suggests no hard lockdown is needed at this time for the island.