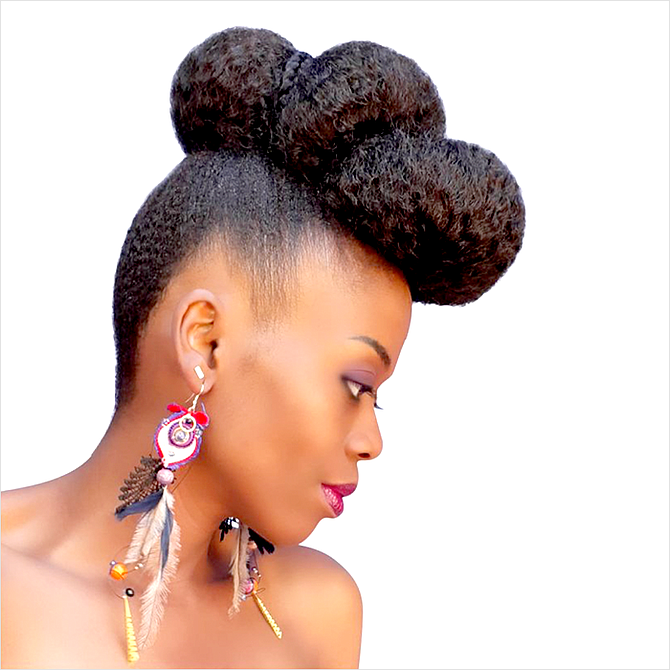 A hairpiece from Over The Top.
Stories this photo appears in:

My long time friend and schoolmate Shaneka Neymour has been interested in arts and fashion for as long as I can remember. She has always been creative and different, finding her own way to stand out from the crowd. As a high school comrade, I remember she was inquisitive and fun and, as a woman today, it's those qualities which have made her a world-renowned designer in hair and beauty.