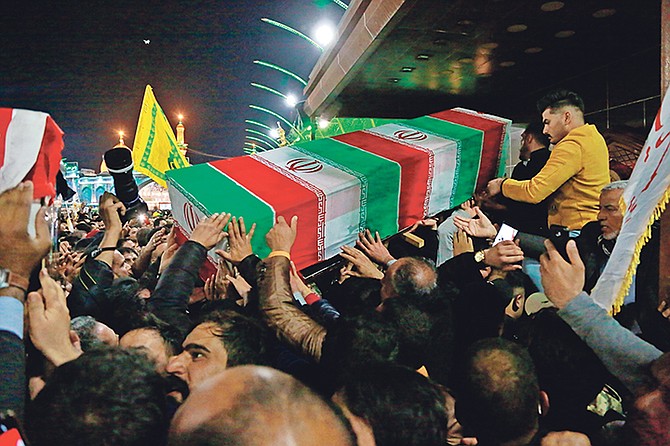 Mourners carry the coffin of Iran's top general Qassem Soleimani during his funeral in Karbala, Iraq, Saturday. (AP Photo/Khalid Mohammed)
Stories this photo appears in:

The US men's soccer team was supposed to begin a three-week winter training regimen yesterday at an impressive facility in Doha, Qatar, where the men's World Cup is scheduled to be held in 2022. The trip was abruptly cancelled last Friday. This was one of the first announced consequences of the American decision to kill Iranian Major General Qasem Soleimani in a drone strike on a convoy in Baghdad. It certainly won't be the last.