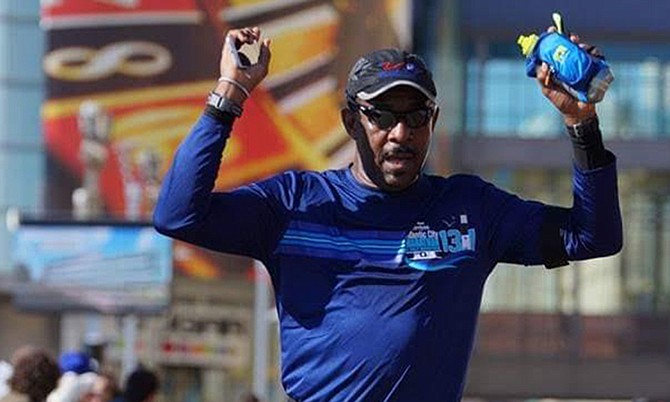 Anthony Longley, the first Bahamian International Director of Toastmasters International, is a successful international marathon runner.
Stories this photo appears in:

Imagine running for 26 miles – 42 kilometers. There's a special place on the endurance list for the people who run this distance in marathons around the world. As I interviewed Anthony Longley for this week's Face to Face, I was impressed by all of his achievements. He is the first Bahamian to ever serve as International Director in Toastmasters International and he is the first Bahamian to speak at the Million Dollar Round Table.