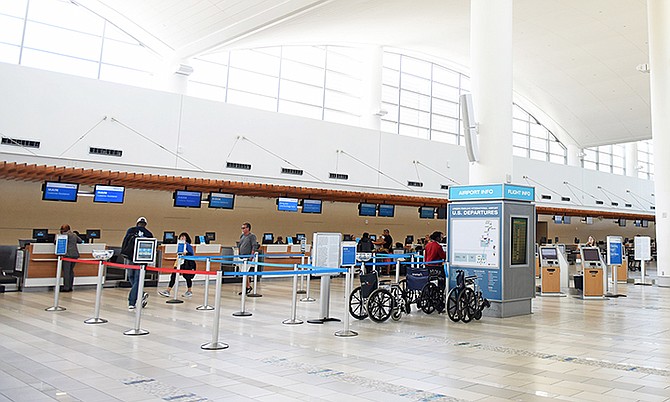 Lynden Pindling International Airport.
Stories this photo appears in:

When Prime Minister Hubert Minnis announced on July 19 that the borders of The Bahamas would be closed to travellers from the United States by Wednesday, July 22, there was a mad scramble for Bahamians who were travelling to return home. They did not want to end up in a situation where they were stuck in America for who knows how long until PM Minnis decided to reopen the border.