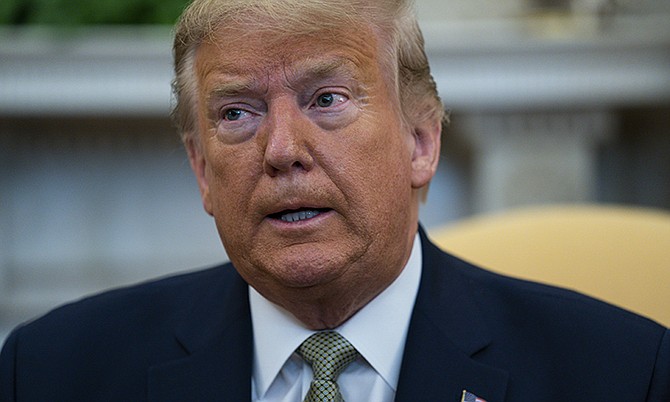 President Donald Trump.
Stories this photo appears in:

AS the saying goes: When America sneezes, The Bahamas catches a cold. Imagine what becomes of us if that proverbial sneeze is caused by a disease that has already infected more than one million Americans. Despite being armed with this knowledge and t

President Donald Trump's administration is not going to make many friends in the Western Hemisphere generally or in tourist-dependent areas like The Bahamas if current suspicions are validated that Trump & Co deliberately downplayed the coronavirus threat to keep the stock market at high levels to buttress his re-election campaign.