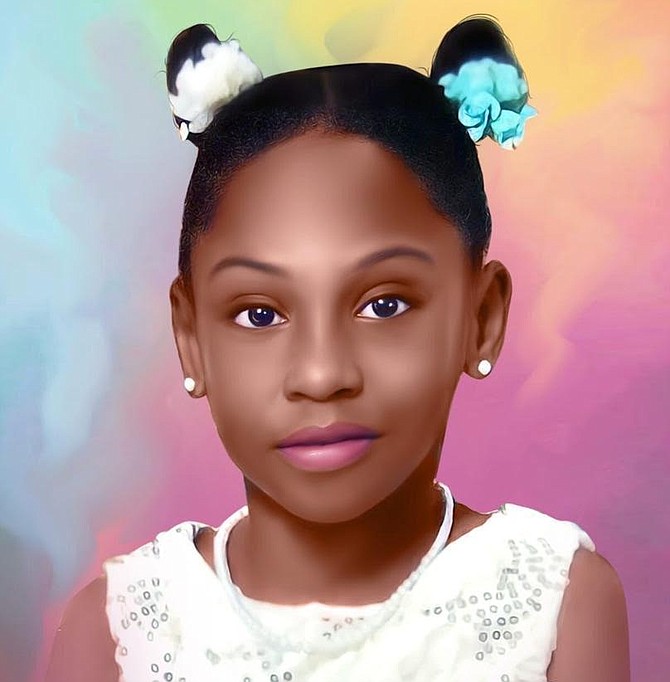 A portrait of Ednique.
Stories this photo appears in:

A precious eight-year-old little girl is on a memorial billboard at the entrance of Nassau Village. She shouldn't be there. She should be counting down the days to her birthday on December 12. She should be trying to adjust to the new normal of online schooling and thinking about what she wants for Christmas. But on September 28 this year, Ednique Wallace became the victim of murder. She and her mother Alicia Sawyer lost their lives together in a senseless act of violence that occurs too often in our society.