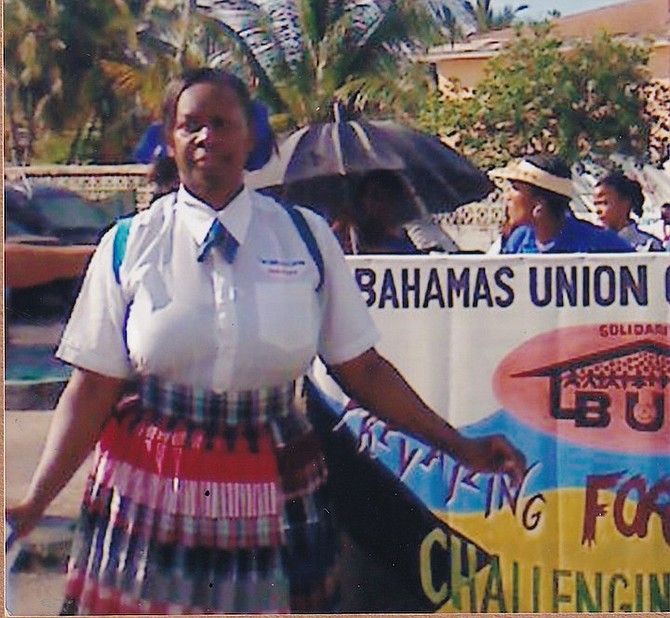 BELINDA in an outfit made up of different student uniforms.
Stories this photo appears in:

MANY schools, especially public schools in The Bahamas, had their first day of school yesterday. It also happened to be World Teacher's Day - the 26th annual day honouring teachers globally. This year's theme was: "Teachers leading in crisis – reimagining the future".