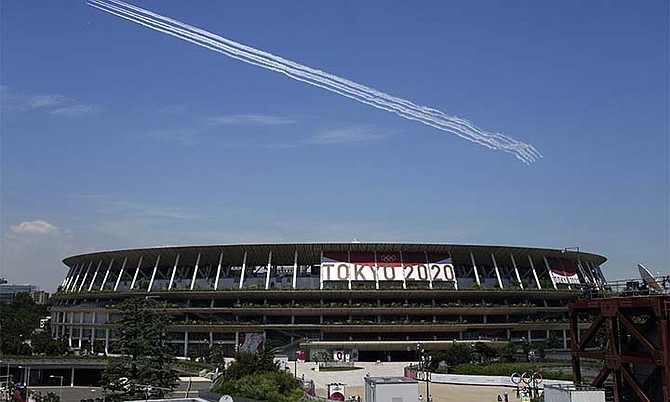 The National Stadium in Tokyo, Japan. (AP Photo/Eugene Hoshiko)
Stories this photo appears in:

North American, Central American and Caribbean President Mike Sands was thrilled by the performances he saw from the athletes representing the region at the Tokyo 2020 Olympic Games.

BAHAMAS Olympic Committee president Romell Knowles confirmed that they had to revoke the accreditation of relay coordinator Rupert Gardiner and will send him home because of his insubordination to the team officials at the 2020 Olympic Games in Tokyo, Japan.

DEVYNNE Charlton came close to her national record in making the final in her Olympic debut in the women's 100 metre hurdles, while Pedrya Seymour bowed out in her bid for her second straight appearance in the big dance.