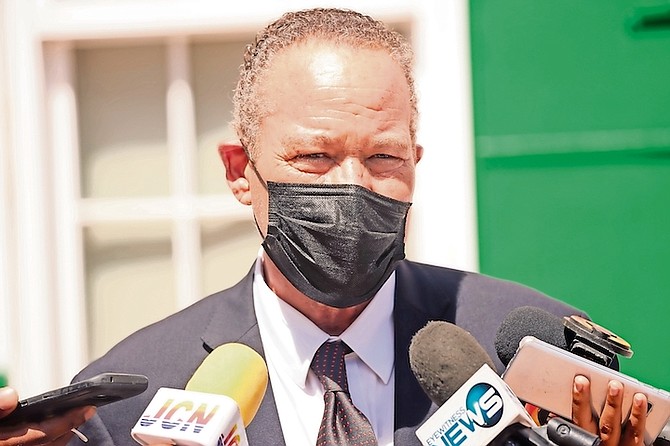 Attorney General Carl Bethel speaking to the media outside the House of Assembly.
Stories this photo appears in:

ATTORNEY General Carl Bethel predicted yesterday that the coronavirus pandemic will likely be with us for a long time, adding suggestions that an end to the COVID-19 Emergency Power Orders will allow for a quicker return to normalcy are simply not realistic.

ATTORNEY General Carl Bethel said regulations under the Register of Beneficial Ownership Act will be issued as early as today to allow the Ministry of Finance to access the secure system on beneficial owners and respond to queries from international agencies and the Office of the Auditor General.