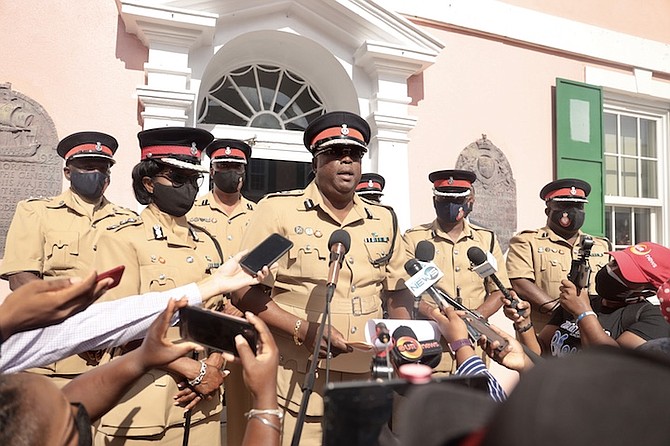 Commissioner of Police Paul Rolle speaks outside Parliament on Thursday. Photo: Donavan McIntosh/Tribune staff
Stories this photo appears in:

THIS week, the outgoing Speaker of the House presided over his first and last "open parliament," and the proverbial election bell got rung. Let's get started.

PRIME Minister Dr Hubert Minnis has announced that he has advised Governor General Sir C A Smith to issue the writs of election, which will be held on Thursday, September 16.

THURSDAY MORNING UPDATE: Commissioner of Police Paul Rolle, in his capacity as Provost Marshall, read a proclamation from Governor General CA Smith this morning dissolving Parliament. The next session of Parliament will be on October 6