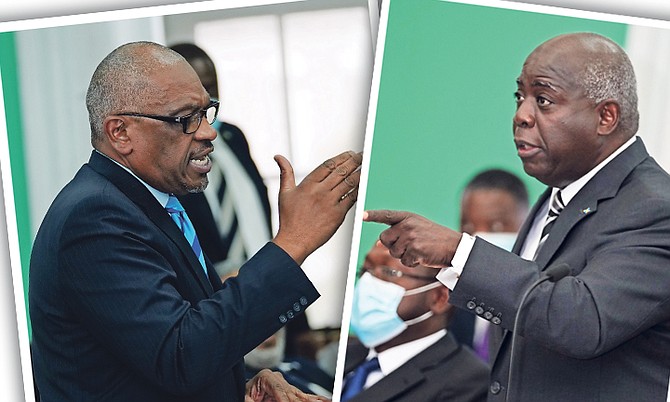 PRIME Minister Dr Hubert Minnis and Opposition leader Philip 'Brave' Davis in the House last week.
Stories this photo appears in:

LAST week's events in the House of Assembly may rank among the darkest of days of Bahamian political history. As a people, we have far too often entertained the level of buffoonery that goes on when the people's business should be what's being tended to. Nonetheless, as we have not made it clear to our Members of Parliament the code of conduct we would like to see adhered to, we continue to be subjected to the same type of antics.