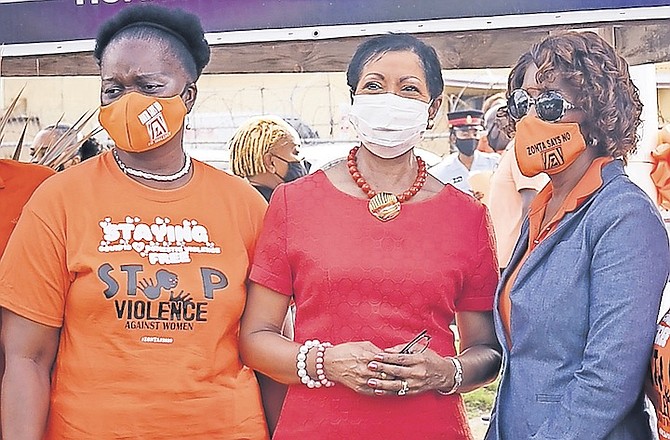 A CAUSE for all to support - Patricia Minnis and Ann Marie Davis, the wives of party leaders Dr Hubert Minnis and Philip Davis, along with Kim Moultrie, left, wife of the House Speaker, at a Zonta event in November calling for an end to violence against women.
Stories this photo appears in:

The issue of sexual violence against women and girls is in the media too often for us to pretend the incidents are isolated or separate from systemic issues. We struggle to recognise and address some of those issues, such as capitalism and misogyny, while others are universal enough to receive widespread acknowledgement.