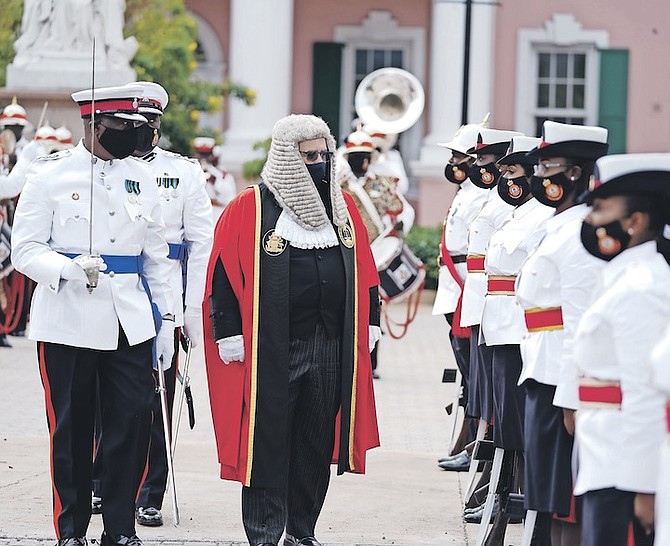 THE OPENING of the new legal year last week. Photo: Terrel W Carey Sr/Tribune Staff
Stories this photo appears in:

IT was a pleasure to receive again this year an invitation to the ceremony to mark the opening of the new Legal Year. This time, because of coronavirus restrictions there was no traditional service at Christ Church Cathedral nor the usual crowded gathering in the Supreme Court to hear addresses by the Attorney General, the Chief Justice and the President of the Bar Association. Instead, there was a "virtual ceremony" held last week out-of-doors in Rawson Square with limited attendance and live television coverage.