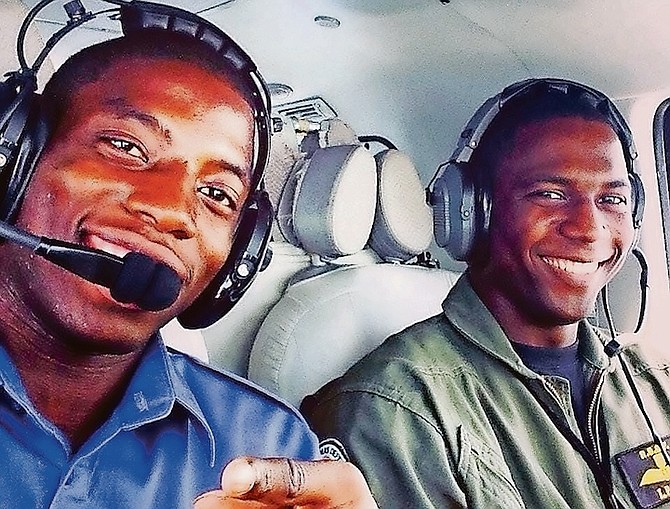 Jason Allen, left, and Lavan Paul, who both died in Monday's plane crash in Abaco.
Stories this photo appears in:

THE Royal Bahamas Defence Force yesterday expressed condolences to the families of Jason Allen and Lavan Paul, two former marines who died in a plane crash in Abaco on Monday.

TWO Bahamian pilots who died in a fiery plane crash in Abaco on Monday were not qualified to fly the jet, perplexing investigators who have since opened a stolen aircraft inquiry into the matter.

THE airplane involved in Monday's fatal crash in Abaco "appeared to struggle to get off the ground" at the runway in Treasure Cay before the incident, according to crash investigators.