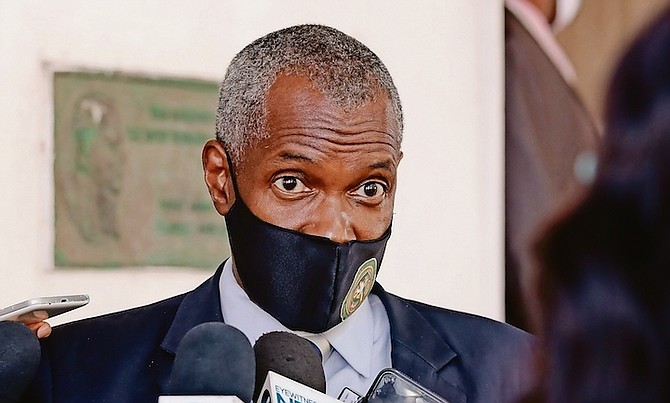 MINISTER of Works Desmond Bannister.
Photo: Donovan McIntosh/Tribune Staff
Stories this photo appears in:

JUDICIAL independence is the cornerstone of a democracy. Without it, those who hold political power can victimise and oppress with impunity.

WORKS Minister Desmond Bannister criticised a Supreme Court ruling which bans the government from further demolishing shanty town structures across Abaco, saying it has set a "dangerous" precedent that has "usurped" the power of the Ministry of Works.