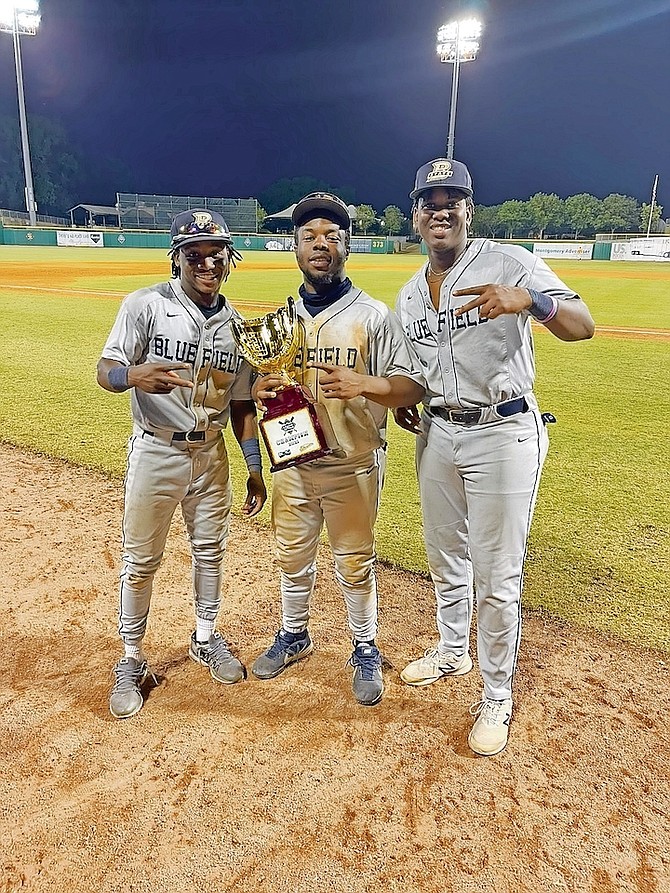 Kevon Moxey, CJ Cooper, Trae Fowler and the Big Blue won the inaugural Black College World Series at Riverwalk Stadium in Montgomery, Alabama. Bluefield State entered the tournament as the No.3 seed and defeated No.1 overall seed Xavier University of Louisiana Gold Rush, 7-2, in the finale Saturday night.
Stories this photo appears in:

A trio of Bahamian student athletes were a part of a history making moment for their Bluefield State Big Blue baseball programme.