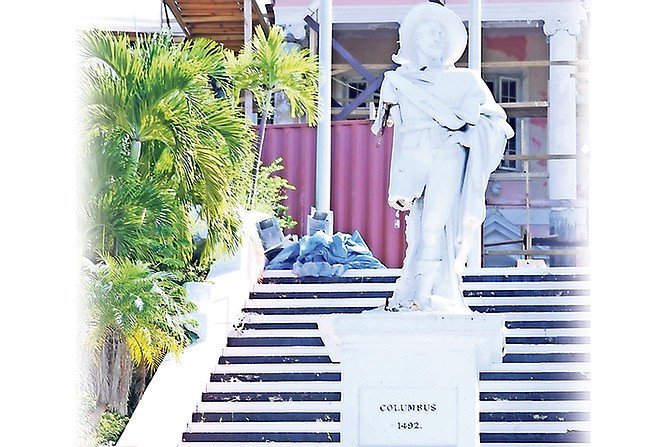 The Columbus statue at Government House with an arm and a leg missing after being attacked with a sledgehammer on Saturday. Photo: Racardo Thomas/Tribune Staff
Stories this photo appears in:

ON Saturday, October 9, two days before Heroes Day, police arrested a man for destroying the statue of Christopher Columbus on Government House grounds. The act went locally viral in minutes.

A 37-year-old man accused of trespassing on Government House property and partially damaging a Christopher Columbus statue has been remanded pending a psychiatric evaluation.

ROYAL Bahamas Defence Force Commodore Raymond King said the officers who were on duty when a man trespassed on Government House property and partially destroyed a statue of Christopher Columbus have been relieved of their duties.