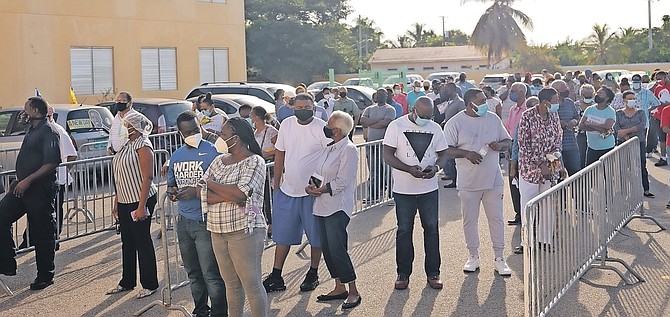 LONG lines at Doris Johnson Senior High School advanced poll. Photo: Donovan McIntosh/Tribune Staff
Stories this photo appears in:

ALL the talk of the country being ready to run an election during a pandemic ran aground on Thursday amid the chaos of an advanced poll that showed we were far from prepared.

THOUSANDS of people braved long lines, the sweltering heat and little to no social distancing to vote in yesterday's advanced poll.