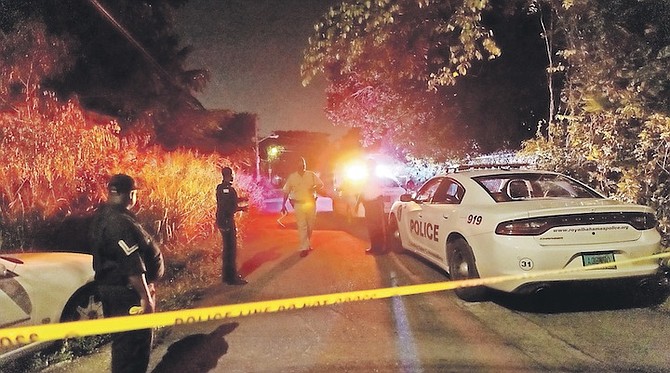 POLICE at the scene of the a shooting in Fleming Street in which four-year-old Kenton Seymour Jr was killed.
Photo: Austin Fernander
Stories this photo appears in:

AMID the surge in violent crime and gang retaliation, some Bahamians suggest law-abiding citizens need not worry that gang members are killing each other. The argument is the former are doing the country and the police a favour.