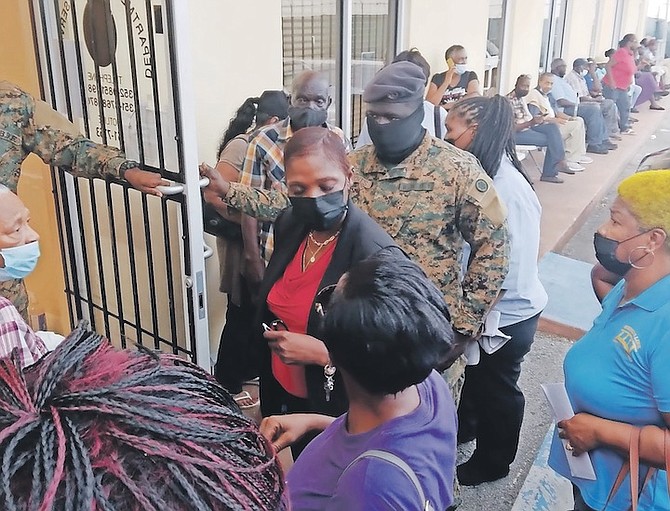 Seniors and disabled people queuing in Freeport for five hours for assistance in Grand Bahama last week. Photo: Denise Maycock/Tribune Staff
Stories this photo appears in:
THE third anniversary of Hurricane Dorian is quickly approaching. Much has been said about the current administration's plans which do not come close to centering the people directly affected by the category five hurricane and their needs. The emphasis was placed on a concert which, for obvious reasons, comes across as a celebration rather than an opportunity for reflection. For many of us, what the government announced was ill-conceived and, worse, an insult to the people who are still trying to recover.