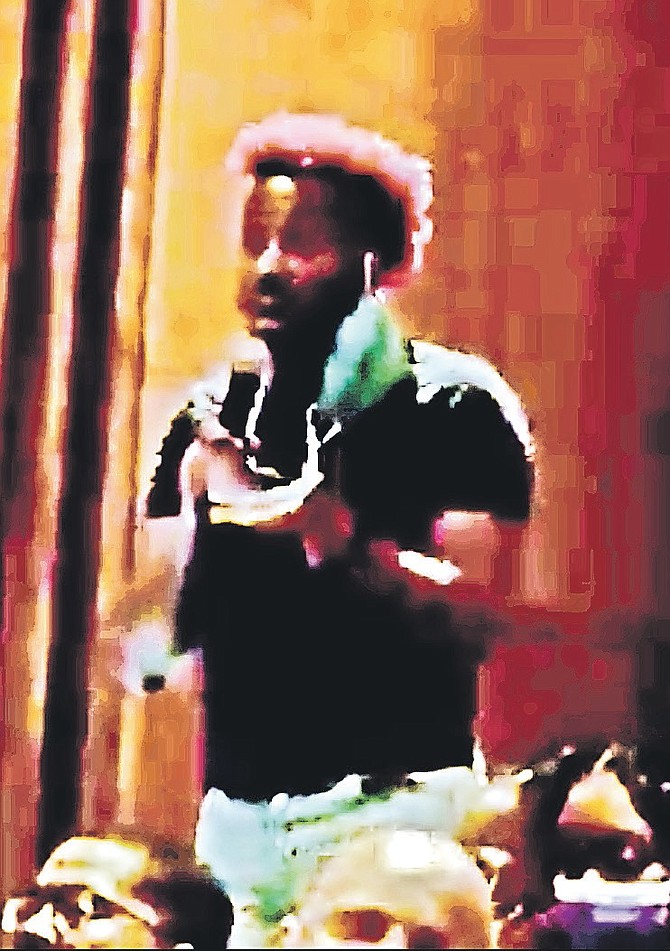 NATINO THOMPSON, in this image from video of the university event.
Stories this photo appears in:

Last week, at an event in the "Meet the Policymakers Lecture Series" hosted by University of The Bahamas' Government and Public Policy Institute, the Prime Minister presented on the National Development Plan. Following his presentation, there was a short question and answer segment and one question sparked about two days of commentary — not necessarily conversation — about LGBTQI+ people and human rights.

A PERSON who identifies as gender neutral has said the country needs more people who specialise in LGBTQ+ issues to encourage greater inclusion in society.