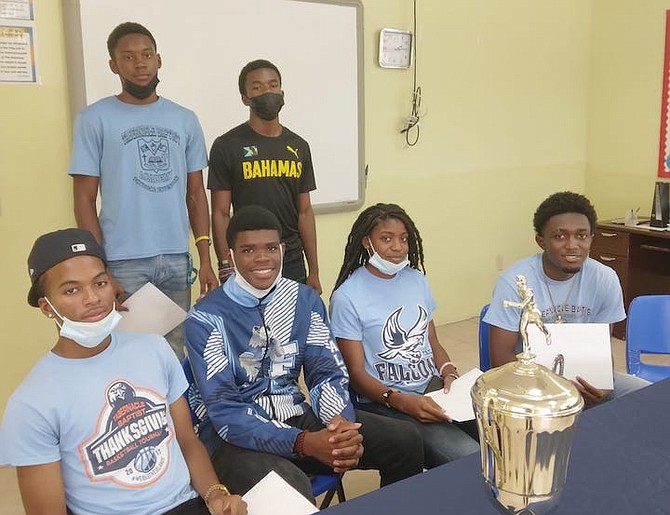 SIX students from Tabernacle Baptist Christian Academy are off to college after receiving track and field scholarships in the United States. Seated from left are Thomas Grant (Colby Community College), Isaiah Bain (Talladega University), Stephanique Dean (Southwestern Baptist University), Deangelo McKie (Iowa Community College). And standing from left are Zion Campbell (Iowa Community College) and Lynden Johnson (Munroe College).
Photo by Denise Maycock
Stories this photo appears in:

SIX Grand Bahama athletes have received track and field scholarships to attend colleges and universities in the United States.