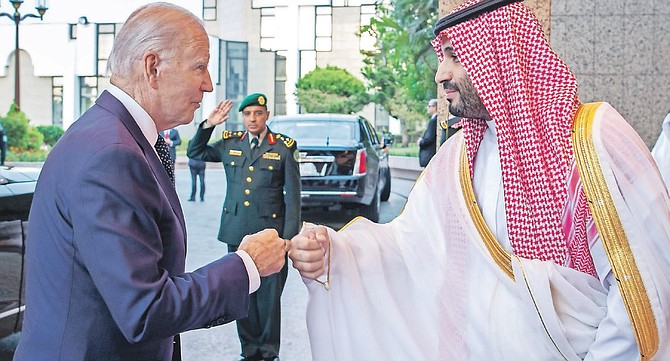 IN this image released by the Saudi Royal Palace, Saudi Crown Prince Mohammed bin Salman, right, greets President Joe Biden with a fist bump after his arrival at Al-Salam palace in Jeddah, Saudi Arabia, on Friday.
Photo: Bandar Aljaloud/Saudi Royal Palace via AP
Stories this photo appears in:

Some people consider political science is almost a misnomer. Politics is about power and influence and concerns the interaction between human beings while science is based on observation, measurement and interpretation of data in support of a theory or hypothesis.