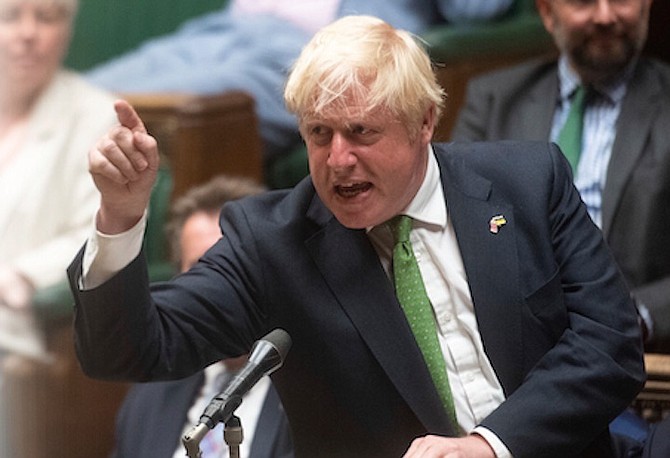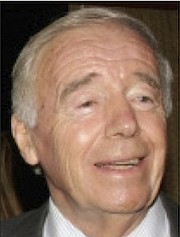 Some people consider political science is almost a misnomer. Politics is about power and influence and concerns the interaction between human beings while science is based on observation, measurement and interpretation of data in support of a theory or hypothesis.
Historians tell us, however, that no less a figure than Aristotle was the father of political science. Famous as the 'prince of philosophers' in Greece over 2,000 years ago, he defined it as a scientific study of the state including public policy based on the thoughts, behaviour and actions of governments and the system and process of governance. It is said that this influential philosopher, who was known for the enormous range of subjects he covered in his writings and who was widely listened to by ancient scholars, thought that political science was a powerful and dynamic branch of science because its subject influences all aspects of human life – what people say and do and how they behave and live.
Against this background, doubts about the basis of political science fall away. How interesting, therefore, it must be for those who study politics to follow recent developments in Britain -- from the drama surrounding the resignation of Prime Minister Boris Johnson and the reasons for his rise and fall to the current much-publicised Tory party leadership election process to replace him.
So much has already been written about Boris Johnson since his resignation statement on July 8 that there is a danger of repetition. But the political demise of this flawed figure, who achieved his personal ambition only to suffer eventually a messy downfall, ought to be a case study in itself; for it is an unusual example of the same qualities that propelled his initial success being responsible indirectly for the failure of the long-term 'project Johnson'.
Commentators are now saying that the tragedy for him was that he misunderstood his early success and refused to build a proper structure around him rather than a dysfunctional court of sometimes warring factions. But surely a major lesson ought to be that voters – who, of course, by complaining to their MPs may have influenced their attitudes towards Johnson – hate double standards, hypocrisy and downright lies.
Conservative grassroots supporters will also have gradually realised that their leader lacked a guiding ideology other than personal ambition and self-interest. What is more, they will have been bitterly disappointed that the 80-seat majority gained at the 2019 election was in effect thrown away. Instead of taking advantage of that to pursue a programme encompassing genuine Conservative values and policies, they were betrayed by his high-tax and high spend agenda, with more red tape, bureaucracy and authoritarianism and an overly zealous emphasis on 'green' issues.
The clear inference to be drawn from all this is that success in politics requires adherence to principles founded on a clear ideology. This should be combined with thoughtfulness, organisation and proper order, reliability, consistency, focus on what is important, managerial ability and application and hard work. But the tough lesson was that charisma, verbal dexterity and an excess of self-belief -- together with an evident emphasis on soundbites, grand gestures and photo opportunities – was seen as superseding such important features with the result that things went badly wrong. Thus, far from being the cruel current of fickle fate, as some maintain, the outcome was a clear case of cause and effect.
Meanwhile, some say the Tory leadership election contest now taking place is too drawn out. That is a matter for discussion since others see it as a sound and sensible exercise in democracy that should not be rushed. So adequate time is needed for the number of original candidates to be whittled down to two finalists through a series of votes by their fellow MPs. A crucial stage has been reached as the third round of MPs' voting was held yesterday and the last candidates still standing will be known by Wednesday. A postal ballot will then be held for Conservative Party members up and down the country to decide between the two finalists. The result will be announced on September 5, with the winner becoming leader of the Conservative Party and the new British Prime Minister.
Spreading the election out over a reasonable two-month time frame has provided candidates with plenty of opportunity to make their case for the top job including during the course of live TV debates. They have had a chance to set out in public what they stand for and the policies they intend to pursue. This also gives MPs and Party members a proper chance to assess each candidate and make an informed choice about whom to support -- and while the process is of interest to many, even though they have no say in its outcome, it will surely have captured, in particular, the close attention of the political scientists.
US president in Middle East to pursue national interest
President Biden's much-anticipated trip last week to the Middle East – Israel and Saudi Arabia -- attracted much media attention. But was that because of a potentially explosive meeting with Crown Prince Mohammed bin Salman, the de facto ruler of Saudi Arabia, or was there genuine public interest in the US's wish to reduce tensions in the region and to re-evaluate its relationships in the Middle East in the wake of Russia's invasion of Ukraine?
In Biden's own words, this visit was an opportunity to shore up the US's standing in the region and to show that it remained committed to the security of its allies there in the face of a growing military threat from Iran and amid the 'corrupting influence' of Russia and China.
It is said to be in the US interest to reset bilateral relations with the Kingdom, the world's largest oil producer, which has been a key strategic US ally for decades. Talks will presumably have focused on oil, human rights, Iran and Israel – and, while he was in Saudi Arabia, Biden was also expected to lobby for Israel's full integration into what appears to be an emerging regional defence alliance against Iran's increasing missile capability.
In both countries, Biden gave assurances that the US would not permit Iran to acquire nuclear weapons, while in Israel he noted the significance of the Abraham Accords, negotiated by the Trump administration, under which relations were established with several Arab countries including the United Arab Emirates and Bahrain. Saudi Arabia has not yet formalised relations with Israel though it has opened its airspace to all carriers, signalling an end to the ban on Israeli flights over its territory. Meanwhile, Biden reaffirmed US support for Israel as the cornerstone of its policy in the Middle East and for the two-state solution with the Palestinians.
In planning the visit to Saudi Arabia, what everyone will have recalled was that at the time Biden was running for president he had vowed to turn Saudi Arabia in to a 'pariah state' over the 2018 murder of dissident journalist Jamal Khashoggi. Such a threat was all the more serious because US intelligence findings concluded that, although Mohammed bin Salman – known colloquially as MBS -- had denied involvement, he had approved the operation targeting Khashoggi. The latter was a member of the Saudi elite who had broken ranks and started writing articles for the Washington Post critical of the Crown Prince's domestic reforms. Khashoggi was a temporary US resident and three of his children are US citizens.
In the event, Biden, who had in the past declined to meet him, greeted the Crown Prince with a fist bump and this was criticised by the Washington Post as 'shameful' because it projected 'a level of intimacy and comfort that delivered to MBS the unwarranted redemption he has been desperately seeking'. However, Biden himself commented disingenuously that he had come to attend a session of the Gulf Co-operation Council, at which he delivered a formal address while part of his purpose was to press Saudi Arabia to pump more oil to help bring down gas prices in the US.
Pressure on the US government to react forcefully to the murder of Jamal Khashoggi leads one to reflect on what used to be called gunboat diplomacy. This was defined as the pursuit of foreign policy objectives with the aid of conspicuous displays of naval power, implying or contributing to a direct threat of warfare should terms to resolve a dispute not be acceptable to the superior force. The term was used during the 19th century during the height of imperialism when intimidation was used by colonial powers in dealing with international disputes in order to persuade less powerful countries to grant concessions in response to a demonstration of superior military capability. The practice was also associated with the then British Foreign Secretary Lord Palmerston in relation to the protection of British citizens in trouble overseas -- in particular in the case of a famous incident in 1850 when he dispatched a squadron of the Royal Navy to blockade the Greek port of Piraeus in retaliation for the assault of a British subject.
I know from personal experience the importance the British government attaches to the protection of British nationals when they are abroad. Indeed, the government has made clear that helping its nationals in difficulty overseas is a vital part of the work of the Foreign, Commonwealth & Development Office. In reality, however, action to resolve a particular consular protection case may not necessarily be as straightforward as it seems. It is often important to give due weight to other considerations affecting Britain's interests around the world. The same presumably applies to the US. It appears that in the Khashoggi case a decision has been taken that there should be a return to business as usual again with the Saudis.
FLAMING JULY IN UK
An unexpected headline in the UK press caught my eye yesterday morning – it was hotter in London on Monday than in Nassau. Readers may be pleased to be reminded that The Bahamas is invariably extolled in Britain as the most attractive tourist destination of them all – not least, of course, because of its generally fine weather sought after by sun-starved holiday makers as well as its beautiful beaches and surrounding waters – so the comparison was intended to indicate just how excessive the heatwave was at home.
For most people in the UK, who enjoy the variety of the seasons, the summer with its blue skies and sunshine is something to be welcomed given the often damp and cold weather for some parts of the year. But a heatwave can cause all sorts of problems and Britain is experiencing an extended period of unusually hot weather at the moment, the potential dangers of which should not be underestimated; for example, wildfires in the very dry conditions. The all-time record for summer temperatures was 38.7C (101.7F) in July, 2019. Monday was the hottest day of the year so far in 2022 with 36.3C (97.3F) recorded at Heathrow. But heatwaves over the years have not been uncommon. As just one example, those of a certain age will recall the extended one of 1976 when temperatures exceeded 32C for fifteen consecutive days.
In those far-off days people apparently coped pretty well and -- despite some water shortages and a ban on the use of hose pipes in gardens – they even relished such a period of good weather that resembled what is taken for granted as the norm on the Cote d'Azur in France. However, in modern Britain a heatwave is the cue for the nanny state zealots to get busy and start treating people like children. According to all reports, a certain level of expected public anxiety has developed into hysteria with the declaration of a 'national emergency' and dire warnings of health risks, the cancellation of trains and hospital appointments and the closure of schools. It seems that more and more people are irritated by official announcements sternly lecturing adults about what is obvious – such as 'stay out of the sun during the hottest part of the day and walk in the shade, make sure you have enough water to drink and wear lightweight and loose-fitting clothing.'
Normally, Britons who are deprived of sufficient sun like to visit countries where they are guaranteed better weather. But when the sun shines in their own backyard, officialdom nowadays seems to delight in creating a sort of artificial panic. Instead of being left simply to exercise common sense, people are bombarded with advice that is suitable for children – the ever present nanny state has been at it again.
• Peter Young OBE is a retired career diplomat living in Nassau. He is a former British High Com- missioner to The Bahamas.