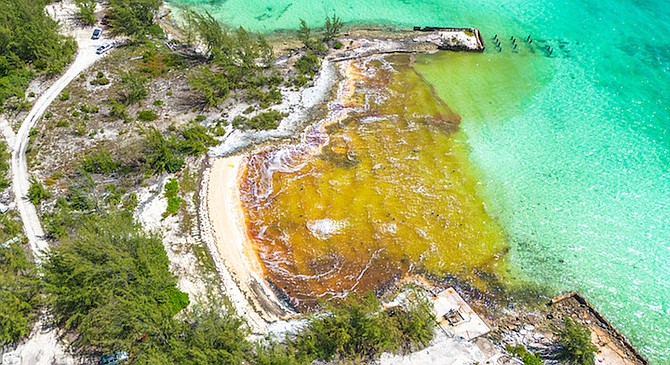 An aerial view of the oil spill in Exuma. Photo: Reno Curling
Stories this photo appears in:

ATTORNEY General Ryan Pinder said his ministry has received all of the necessary reports from agencies involved in conducting investigations into the Exuma oil spill and is now preparing paperwork "to bring action".

CERTAIN smells remind you of the sweetest days of your childhood, in my case, it was the sun-kissed days in the Florida sun, punctuated by the thrill of crashing ocean waves and the unmistakable aroma of Coppertone. That coconut scent, the medium warm brown container (the colour I strived to be), was as much a part of my little girl days as a beach blanket and a little red bucket.

30,000 gallons of oil have spilled in Exuma waters, Acting Prime Minister Chester Cooper said today.