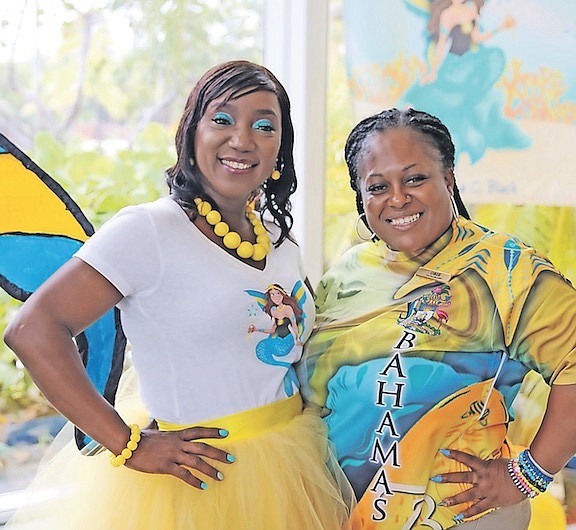 SEASUNA with Obiecheryl Bowe, Kids Concierge Manager, Atlantis Resort.
Stories this photo appears in:

SEASUNA the Bahamian Tooth Fairy made her debut appearance right in time for the 49th anniversary of Bahamian Independence. Children – and even adults – were transported to a magical underwater land filled with fascinating creatures and stories of hope.