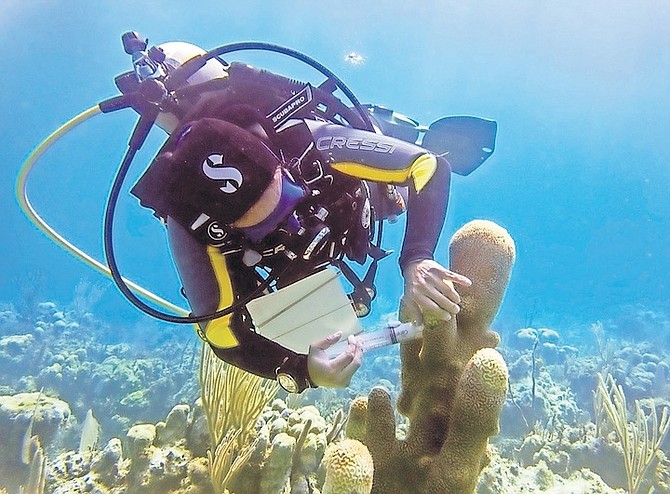 A marine biologist at the Perry Institute delivers life-saving antibiotic treatment to a pillar coral (Dendrogyra cylindrus) colony off Rose Island. This coral species has already been wiped out in San Salvador because of its high susceptibility to SCTLD, which is ripping through the country's reefs.
Stories this photo appears in:

The scientific institute spearheading The Bahamas' fight against a killer coral disease yesterday said it may have to start slashing local jobs this summer due to permitting woes, adding: "We're being viewed as potential pirates."

The Bahamas National Trust's (BNT) top executive yesterday warned that tourism and other coral reef-reliant industries will be "decimated" unless this nation rapidly arrests the spread of a killer disease for these key marine ecosystems.