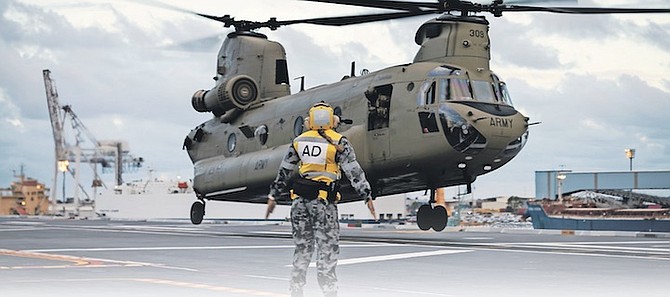 HMAS Adelaide embarks Chinook Heavy-Lift Helicopters, in January before departing Australia to provide humanitarian assistance to Tonga after a volcanic eruption.
Stories this photo appears in:

IN January of this year, the biggest volcanic eruption in three decades occurred in Tonga, a Polynesian country consisting of 169 islands scattered throughout the Southern Pacific Ocean. With a total population of approximately 105,000 people, this cataclysmic eruption was so loud that it was heard in both Australia and New Zealand, leaving three people dead and many more missing.