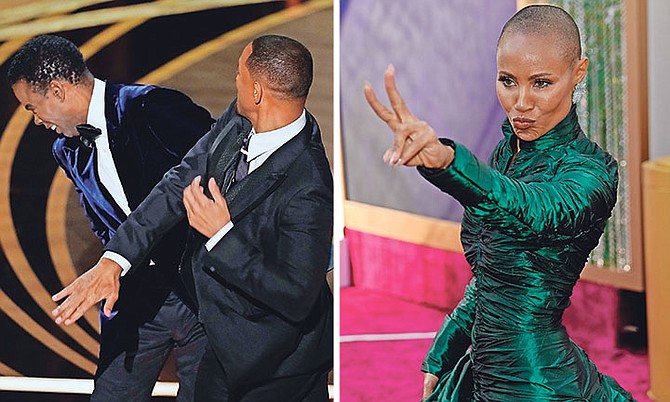 LEFT: The now famous slap at the Oscars.
RIGHT: Jada Pinkett-Smith pictured at the Oscars.
Stories this photo appears in:

"Jada, I love ya, GI Jane 2, can't wait to see it, aight?" That is what Chris Rock said on stage at the Academy Awards on Sunday night. He used the 1997 movie GI Jane which starred Demi Moore with a buzzcut to reference Jada Pinkett-Smith's bald head. Pinkett-Smith's bald head is not exactly a style choice, but the result of alopecia. On Sunday night, sitting in the audience, she was visibly annoyed by the comment, rolling her eyes, showing exhaustion.