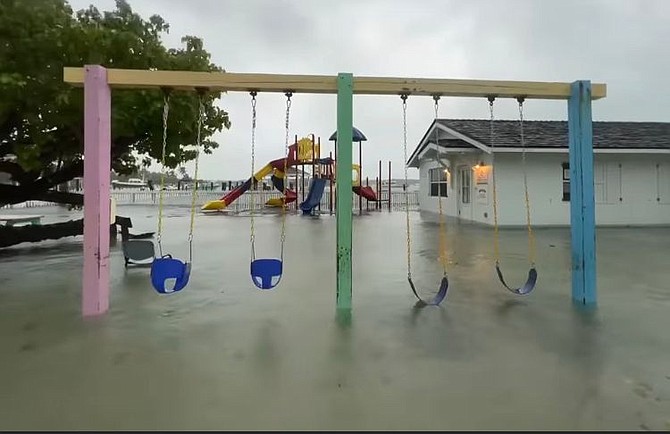 Conditions in Hope Town, Abaco on Wednesday morning. (Photo: Residents in Elbow Cay)
Stories this photo appears in:
ABACO residents dealt with immense flooding from the late season storm Nicole yesterday, with some experiencing anxiety and others thankful this experience was not as traumatic as Hurricane Dorian.
MORE than 800 people were forced to seek shelter yesterday as Hurricane Nicole barreled across Abaco and Grand Bahama, dumping heavy rain and gusty winds – stirring up painful memories for many still reeling from Dorian's devastation.

Speaking this evening, Acting Prime Minister Chester Cooper said in Eleuthera, Andros and New Providence "schools and universities will resume classes tomorrow (Thursday) and all government workers are asked to return to duty.