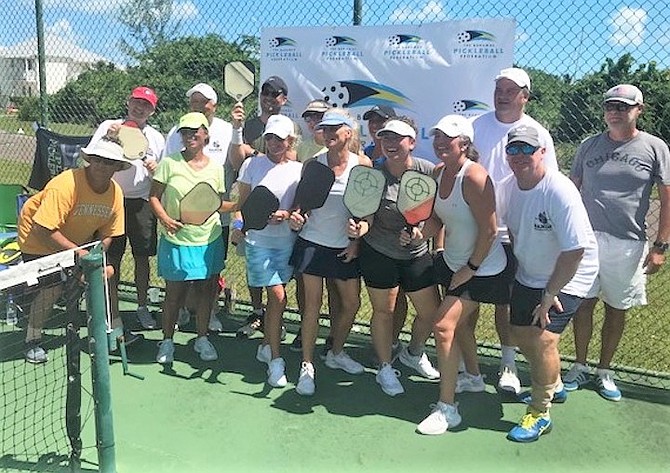 PARTICIPANTS in The Bahamas' inaugural Pickleball tournament, held on Saturday, September 24 at Palm Cay.
Stories this photo appears in:

IT is a game called "Pickleball," yet it has nothing to do with pickles. The sport is a hybrid of ping pong, badminton and tennis, and very approachable for players of all kinds.