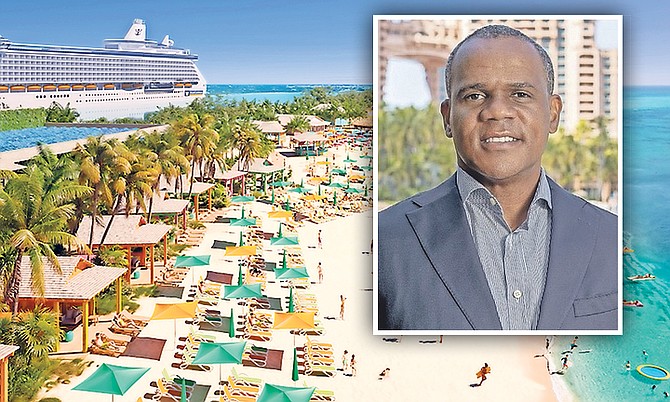 An artist's rendering of RCI's plans for the beach club development on Paradise Island and (inset) Vaughn Roberts, senior vice-president of government affairs and special projects at Atlantis.
Stories this photo appears in:

A senior Atlantis executive yesterday said Royal Caribbean has "addressed some of our concerns" about the impact its project will have on Paradise Island's coastline but the mega resort will "certainly" be submitting more questions.

A senior Atlantis executive yesterday urged Royal Caribbean to tackle "head on" the concerns raised over its $100m Paradise Island beach club by providing "a more robust" Environmental Impact Assessment (EIA).