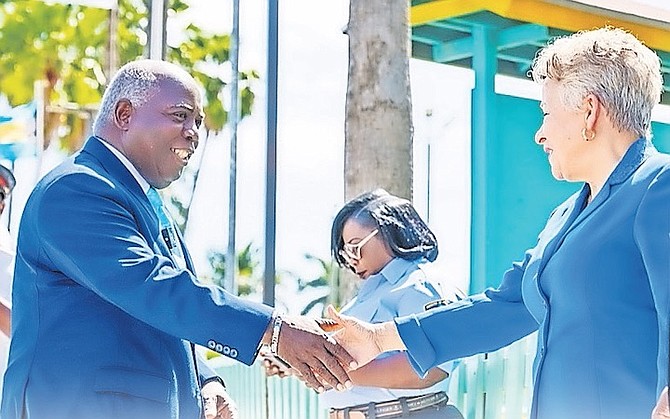 PRIME Minister Philip "Brave" Davis shaking hands with Education Minister Glenys Hanna Martin on Friday during a visit to SC McPherson school. Photos: OPM
Stories this photo appears in:

THERE is a story many of us are familiar with from children's books growing up – the tale of the Emperor's New Clothes. I've been reminded of it in this past week in Bahamian politics.