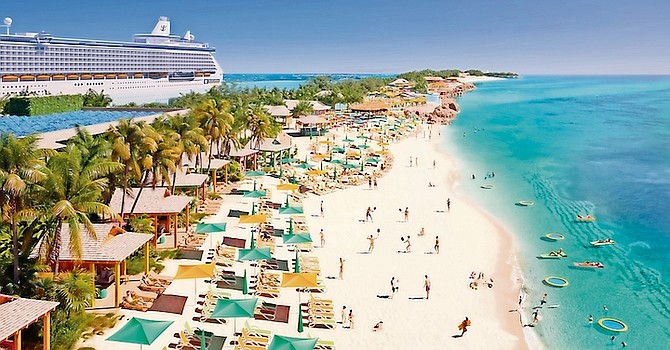 AN ARTIST's impression of the Royal Caribbean beach club plan - how many of those visitors will spend their money in Downtown?
Stories this photo appears in:

THERE is a story many of us are familiar with from children's books growing up – the tale of the Emperor's New Clothes. I've been reminded of it in this past week in Bahamian politics.